Starting a freelancing journey in a new country is thrilling, but it also brings money challenges. Digital nomads earn money in different ways and living in another country adds complexity. Handling your money wisely becomes really important.
In this guide, we'll look at four crucial money tips made just for a digital nomad like you who are working abroad. These simple tips will help you build a strong financial foundation.
Financial Advice for a Digital Nomad Working Abroad
From tracking your income and expenses, setting up an emergency fund, and understanding your tax obligations to saving for your retirement. These simple tips will help you build a strong financial foundation. 
This allows you to concentrate on your work and enjoy your freelancing adventure around the world with confidence.
1. Track Your Income and Expenses
Think of your finances like a map. Just as you follow a map to reach a destination, you need to keep track of where your money comes from and where it goes to reach your financial goals. Here's a simpler breakdown regarding the steps of this tip:
Track Your Income
Write down all the money you earn from your freelancing work. This could be payments from clients or projects.
Keep track of how much you're making each time. By doing this, you can see how much you're earning, which clients pay you the most, and where you're making progress.
Track Your Expenses
Make a list of the things you spend your money on. This includes things like rent (if applicable), groceries, transportation, and any other regular bills or purchases you make.
By doing this, you'll know exactly what you're spending your money on. This can help you identify areas where you might be able to save.
According to Be The Budget, not keeping a record of your spending makes it hard to see where you might be spending too much. This can cause you to face money problems and find it tough to control your budget effectively especially if you're working abroad.
Look at your tracking regularly to get a clear picture of your financial situation. 
If you're spending more than you're earning, you might need to cut back on some non-essential expenses. If you're making more than you need, consider saving or investing the extra money.
Remember, tracking your money might feel a bit tedious at first, but it's like building a puzzle. Over time, you'll see the complete picture of your finances, and this knowledge will help you make smarter decisions with your money.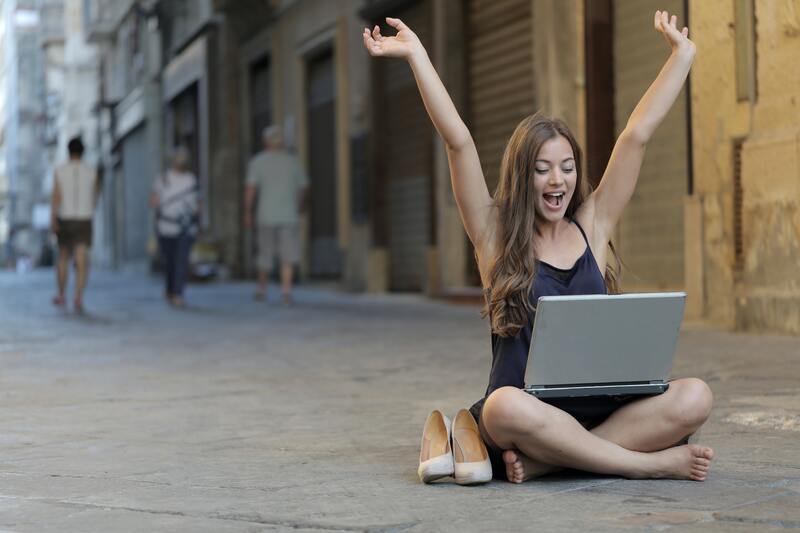 2. Set Up an Emergency Fund
An emergency fund acts like a safety net for unexpected situations. Similar to having an umbrella ready for rain, having an emergency fund helps you stay financially prepared for unexpected expenses.
These events could include sudden medical bills, unexpected job loss, or significant repairs. The money in your emergency fund is there to help you cover these surprise costs without putting you in a tough spot.
Life can bring surprises, and an emergency fund helps you in many ways:
Stay Stable. You won't have to worry about how to pay for unexpected expenses. This gives you peace of mind.
Avoid Debt. Without an emergency fund, you might need to borrow money or use credit cards for emergencies, leading to debt.
Keep Moving Forward. Having a safety net means you won't need to pause your plans or goals when unexpected things happen.
To better guide you, here's a step-by-step on how you can build your emergency fund as a digital nomad working abroad:
Begin by saving a small amount regularly. Aim to save at least three to six months' worth of your living expenses. Break this goal into smaller parts to make it manageable. For instance, save a small portion of your income each month.
Store your emergency fund in a separate savings account that's easily accessible but not so convenient that you're tempted to spend it on non-emergencies.
Once your emergency fund is built, try not to use it for everyday expenses. It's there for real emergencies only. If you do use it, make a plan to replenish it as soon as you can.
According to Vanguard, most experts believe you should have enough money in your emergency fund to cover at least 3 to 6 months' worth of living expenses. This way, you're prepared for tough situations without stressing too much about money.
Keep in mind that building an emergency fund takes time, but it's worth it. Similar to an umbrella, you'll be glad you have it when unexpected financial "rain" comes your way.
3. Understand Tax Obligations
Taxes are a portion of your income that you're required to pay to the government. Different countries have different tax rules, and as a digital nomad working abroad, you might have to pay taxes in both your home country and the country you're working in.
Understanding tax obligations simply means knowing what taxes you need to pay and making sure you follow the rules.
According to Investopedia, understanding tax obligations is crucial for financial stability and avoiding penalties. It is important for you to stay informed about tax laws and regulations to avoid overpaying or underpaying taxes.
Understanding your tax obligations is important because it helps you as a digital nomad in many ways:
Stay Legal. Paying the right taxes keeps you on the right side of the law. Avoiding taxes you owe could lead to penalties or legal trouble.
Manage Your Money. When you know how much you need to set aside for taxes, you can budget your money more accurately.
Maximize Benefits. Understanding tax rules might also help you find deductions or credits that could reduce your tax bill.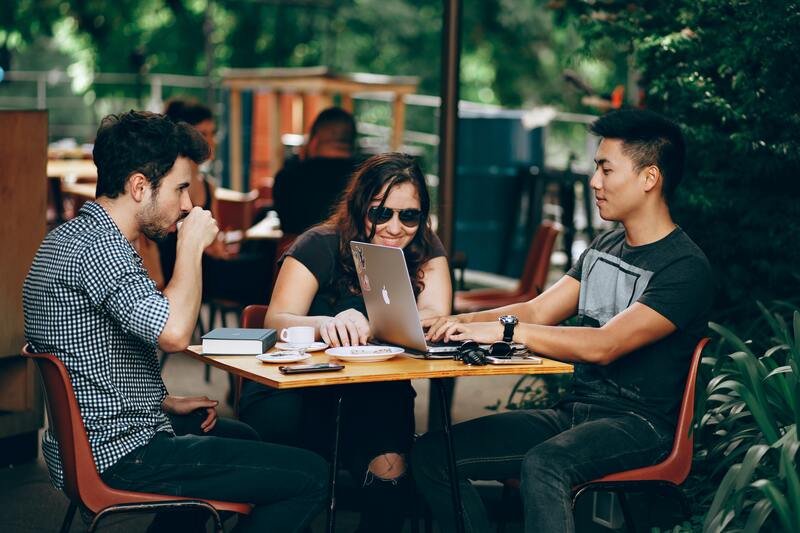 To guide you in understanding your tax obligations, here are the steps to follow:
Research the tax laws in both your home country and the country you're working in. Look for information about taxes on freelancing income, any tax treaties between the two countries, and any forms you need to fill out.
Tax rules can sometimes be complex, especially when you're working abroad. If you're not sure about your tax obligations, it's a good idea to consult a tax professional. They can guide you through the process and help you make sure you're doing everything correctly.
As you earn money from freelancing, set aside a portion of it to cover your taxes. This way, you won't be caught off guard when tax time comes around.
Remember, understanding taxes might seem a bit confusing, but it's like learning the rules of a game. Once you know how it works, you can play without worries. Just make sure you're following the rules to avoid any surprises down the road.
4. Save for Retirement
Retirement is the time in your life when you stop working and want to enjoy your days without financial stress. Saving for retirement means setting aside money now so that you'll have enough to live comfortably when you're no longer working.
Saving for retirement is important because it helps you:
Maintain Your Lifestyle. When you retire, you'll still want to do the things you enjoy. Saving ensures you have the money for that.
Financial Independence. It helps you avoid depending solely on family or government support during your retirement years.
Time Value of Money. The money you save now has time to grow with interest, making it worth more in the future.
According to 1891 Financial Life, if you don't have a plan for when you stop working in the future, you might find it hard to manage your expenses and might end up using credit cards to pay for things. This can lead to having a lot of debt that you need to pay back.
By starting early it gives your money more time to grow, to help you to start, here's how you can save for your retirement:
Start by looking into retirement savings options available in your country. These might include retirement accounts or pension plans.
Regularly contribute a portion of your income to these accounts. Over time, your savings will grow, thanks to compound interest. Even if you can only save a small amount at first, it adds up over time.
Make retirement savings a priority. Set up automatic transfers from your freelancing earnings to your retirement account. This way, you're consistently putting money away without having to remember to do it.
Keep in mind that saving for retirement might seem far away, but it's like planting a tree. The earlier you plant it, the stronger it grows, providing shade and comfort in the future. So, start today to secure a comfortable retirement for yourself.
Wrapping Up: Money Management Advice for Digital Nomad Working Abroad
While starting a digital nomad career overseas is thrilling, it also presents unique financial challenges. Since a digital nomad frequently have unpredictable incomes and must also deal with the complexities of living abroad, effective money management becomes essential. 
Remember, keeping track of your money, setting aside for unexpected times, understanding taxes, and saving for the future might seem like small steps, but they're the building blocks of a stable financial journey. These four money tips are like your compass as you navigate freelancing in a new country.
By following these tips, you're not just freelancing abroad – you're paving the way for financial success and peace of mind.